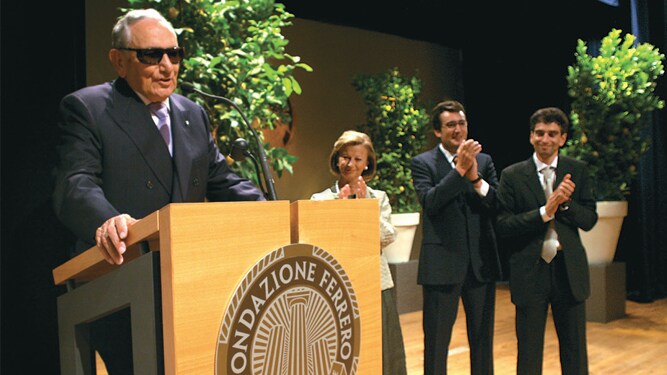 Its core values
Ferrero was established in Alba (Italy) in 1946. Its founder, Pietro Ferrero, knew how to create products that were instantly appealing to consumers. The driving inspiration behind the Ferrero family has always been the humanitarian and social spirit which was pioneered by the company's founder, Pietro Ferrero, and has marked its history ever since. From the very outset, he devoted part of the fruits of his entrepreneurial intuition to supporting those who found themselves in hardship or difficulty.

Pietro Ferrero was therefore the source of that sense of solidarity that has been passed down through the generations, first to his son Michele along with his wife Maria Franca, and then to their own sons, Pietro and Giovanni.

Ferrero experienced continuous growth under Michele leadership, first in Italy and then throughout Europe and the rest of the world. An expansion which has continued hand in hand with the extension of its activities and the attention the company has always given to those in need.