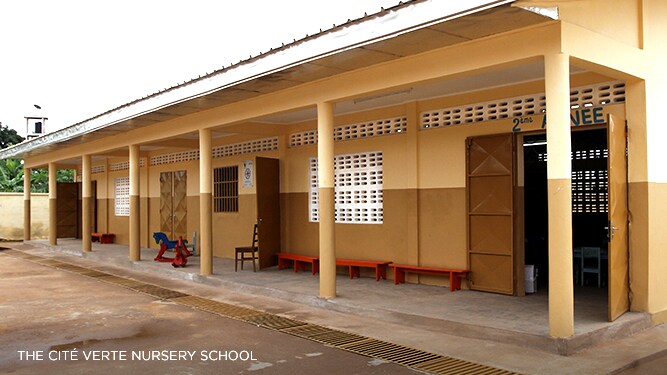 Cameroon - Until 2014
Fiscal year 2009-2010
The paediatric department of the Saint Martin de Porrès hospital in Yaoundé was upgraded, by financing hospital material and equipment.

Fiscal year 2013-2014
Built a new school block at the Cité Verte nursery school in the capital Yaoundé and renovated the whole school.

The project made the entire school complex, which was in very bad conditions, safe whilst decent health, sanitary and environmental conditions were provided for over 200 children and their teachers.

Potential sources of malaria transmission were also removed. These entailed stagnant rainwater, and sewage and bathrooms without septic tanks. 100 children and their teachers can now work and play in the new school block in comfortable, more spacious and better equipped new classrooms.