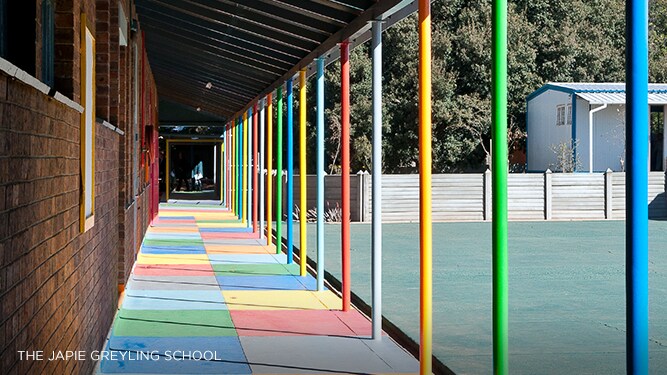 South Africa - Until 2015
Fiscal year 2009-2010

Financial support was provided to the "Love Matters" project, residential seminars for raising awareness of and preventing AIDS - a disease that still affects approximately 10% of the population in South Africa, especially young people - which over 600 young people took part in.

Fiscal year 2011-2012

The Japie Greyling School, a primary and middle school in Walkerville (Gauteng) where the Ferrero plant is located, was fully renovated. Thanks to this project, the school: was able to increase the number of pupils from approximately 250, before the project began, to over 450, was equipped to accommodate disabled children and has become the only school that can provide this service in the school district of Walkerville, was given a canteen where government programmes supporting nutrition for local children can be held.

The project, organised in close collaboration with the South African Ministry of Education, was part of its "94+ school projects for Madiba" Programme, whose aim was to mobilise resources from private donors to support over 94 schools in the country, in honour of Nelson Mandela's 94th birthday.