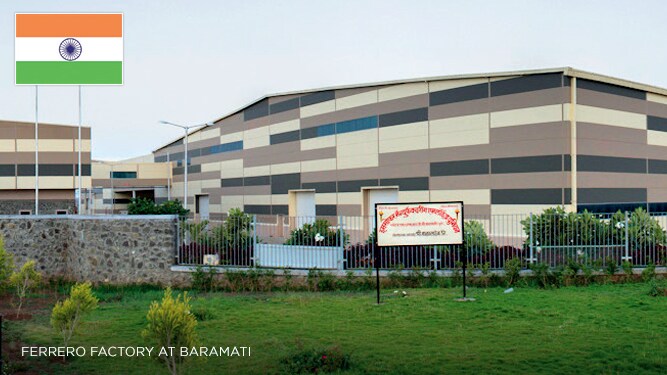 India
The third and latest Michele Ferrero Entrepreneurial Project was created in India in 2007, in the State of Maharashtra.

In 2011, the production plant in Baramati (Maharashtra) was then opened. It is one of the largest in the Group, located in a region which, by Indian standards, has a low population density.

The Group's current commercial offices in the country are based in Pune, the second largest city, according to population, in the State of Maharashtra.

In 2009, Ferrero had 650 workers, which increased sixfold in 2015 (3.699 people as of 31.08.2015).

In the same year, the Baramati plant became the 3rd largest in the Group according to number of workers.

The Ferrero plant produces mainly for the domestic market, but exports also to other countries in Asia and Africa.