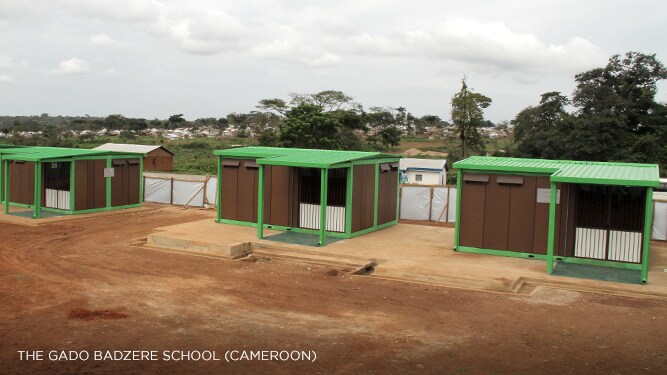 Cameroon - Since 2015
 A project offering educational support to children and young people hosted at the refugee camp at Gado-Badzere in the south-east of the country, on the border with the Central African Republic, has been recently finalized. The camp houses thousands of people who have taken refuge in Cameroon because of the war in Central Africa.

These include over 1,000 children, between the ages of 6 and 8, half of which do not go to school.

The project, implemented in collaboration with the United Nations High Commissioner for Refugees - a specialised agency that has already won the Nobel Peace Prize twice – has re-used some of the Ferrero EXPO 2015 pavilion structures (modules for residential use) to create four classrooms for children and young people.