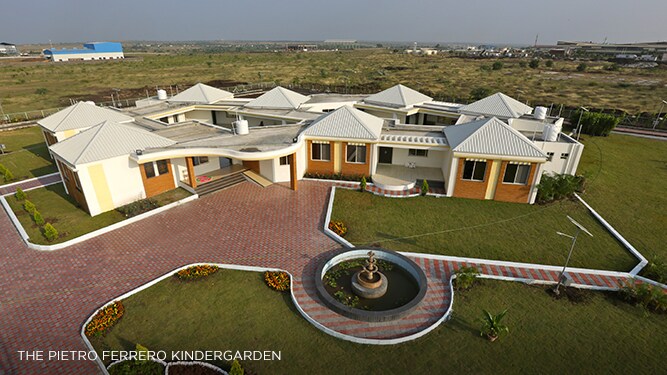 Since 2014
Fiscal year 2013-2014

Opening of the Pietro Ferrero Kindergarden in November 2014, which currently operates very successfully along the lines of the Alba Daycare Centre run by the Ferrero Foundation.

It is a modern, comfortable structure which extends over 1000 square meters and can accommodate over 120 children of pre-school age.

It serves about 100 families - those working at the Ferrero plant, as well as around 20 disadvantaged families from the local area - who are provided with free transport to and from the Kindergarten.