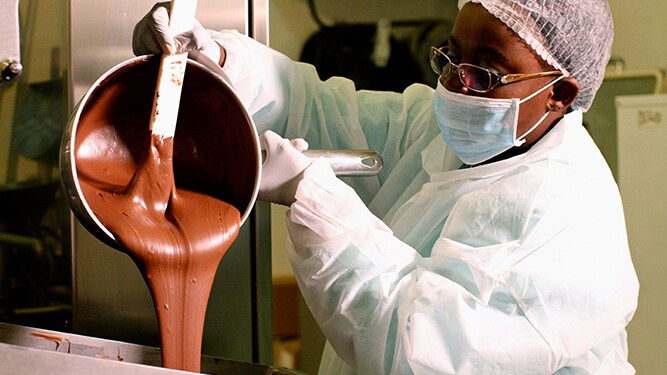 The Project
The entrepreneurial and philanthropic spirit of its founder Pietro Ferrero and his successors, which is deeply embedded in the culture and business of the Ferrero Group since it was first created, is the inspiration behind the Michele Ferrero Entrepreneurial Project.

The Project operates in Cameroon, South Africa and India. From the very outset, it has operated as a fully fledged "business", based on a purely entrepreneurial concept that aims to achieve positive financial results. However the Project also has a social spirit, which inspires it to create jobs in less advantaged areas of emerging countries and fight the serious consequences of unemployment.

Furthermore, its social spirit inspires the creation of humanitarian initiatives in the areas the Project operates in. These initiatives aim to safeguard the health, education and social development of children and young people under the motto: United Kinder of the World.

The first Michele Ferrero Entrepreneurial Project was launched in Cameroon in 2005 after an initial experimental stage. Two new Entrepreneurial Projects began in 2006 - 2007, the first one in South Africa and the second in India. These developments have led to rapid growth and new job opportunities for the local communities where the plants are based: from 2009 to 2015, the number of people working for the three Entrepreneurial Projects increased more than fivefold.

The establishment of these production plants has led to the creation of industrial activities with local business. Furthermore, locally sourced raw materials are selected, when possible, for production. In this way, the companies belonging to the Michele Ferrero Entrepreneurial Project have helped to create more jobs and trigger a virtuous spiral towards economic development and the well-being of the local communities.